Registration

REGISTRATION IS ONLINE ONLY


All you have to do is just click the Paypal button below to register for the event you are interested in.  Players may register for multiple events, scheduling permitting. 
When you have completed the registration process… 
Please

e-mail us at info@renegadeopen.com
First and Last Name

Army Faction(s) you are playing

A local Game Club (ex. Frozen North Gaming Club, Lords of War, Denver Mountain Trolls, etc.), Team name (Chicago Kamikazes, Team Zero Comp, etc.) and/or a Local Game Store you are representing (Dreamers Vault, The Source, etc.)

Phone number

E-mail address  

Age (

only if under 18

.  Please see our Event FAQ about our Age restrictions.)
FOR EVENTS THAT HAVE MULTIPLE OPTIONS, MAKE YOUR SELECTION AND CLICK 'ADD TO CART' TO BRING YOU TO THE PAY PAL WEBSITE.
+++++++++++++++++++++++++++++++++++++++++++++++++++++++++++++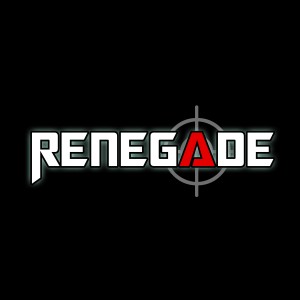 Date: 11/18 – 11/19/2017
Registration Price: $75.00
Start time:  8am  Sat   |  9am  Sun 
The Renegade Open GT is our original and premier event. Six games played over two days, set in the Warhammer 40k Universe.   At 2000 Points, this is a MAJOR ITC event, and all points for the event will be submitted to Frontline Gaming for ITC ranking. 
Due to space considerations, this event is limited to 96 participants – We expect this event to fill up quickly, so make sure to register early and lock in a spot!
Registration dates:  09/01/2017 – 11/17/2017
Please email us at info@renegadeopen.com to be added to the waiting list!
– Date: Nov. 18th & 19th
– Star Time: 9:00 AM
– $55.00
– 64 Player Cap
Warhammer: Age of Sigmar is a skirmish-level wargame set in the new Warhammer Fantasy setting that was formed after the world-sundering events of the End Times. This will be a 2000 pt 2 Day Grand Tournament.
Age of Sigmar will be a 2000 points tournament with a 500 point sidebar.
– Date: Nov. 17th
– Star Time: 12:00 PM
– $30.00
– 64 Player Cap
In the Horus Heresy (WH30k), the most legendary battles in the history of the Warhammer 40,000 universe unfold across the Galaxy.  Taking the side of traitor or loyalist, two players control either fearless Space Marine legions or deviant Chaos Space Marines, or many others from the time of the Great Crusade.
– Date: November 17th
– Start Time: 5:00 PM
– $20.00
– 20 Player Cap
Combat Patrol is a Warhammer 40k variant played on a 48" x 48" battlefield using 400 point armies, so games will be fast paced and exciting. If you have a Warhammer 40k army, you can build a combat patrol list and play without needing to buy any new books or learn any new rules.
Due to space considerations, this event is limited to 20 participants, but we may expand depending on interest.  Please make sure to register early and lock in a spot!