40k Missions Grand Tournament, Army Building, Scoring & Tournament Format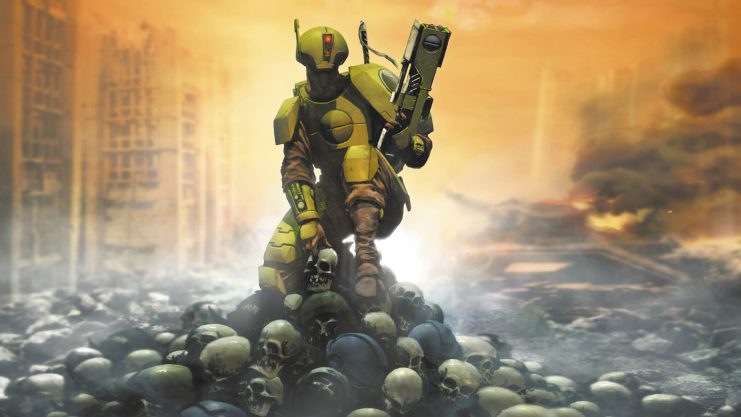 Warhammer 40k Tournament Format
NOTE THE MISSIONS ARE SUBJECT TO CHANGE/EDITS UP TO 22SEP2018.
These missions are open and available to all who wish to practice these missions before an event, or if you wish to run your own event using the Renegade Open Format.
Remember that you will need at least some form of selection method to choose one of your four Primary Missions (Cards, dice, tokens, etc.) during your practice games.  These tokens will be provided to you at the Event.
Army Selection Guide
The Renegade Open is 2000 points for your army, and following the above guidelines for your selection.
Armies will consist of 2000 points or less.
Armies will be battle-forged and can include the following options:
3 Detachments of any kind are allowed.
0-1 Supreme Command Detachment.
No Single Model Units of Power Level >30 will be allowed.
You must use the most current version of the rules for your army and HAVE THE BOOK(s) Present with you, no exceptions (this is to ensure there is no miscommunication between you and your opponent). An Electronic Copy is just fine to have.
Codexes must be publish by Games Workshop© no later than 03NOV2018.
Game length is set to 6 Battle Rounds.  Do not roll for additional turns.
Lists MUST be sent to our email (info@renegadeopen.com) for approval before the event.
Lists for the event will be due no later than 7NOV2018 @ 11:59 PM Central Time, US.
Tournament Format
The tournament will consist of two days of gaming. The first day (Saturday) will be used to separate TOP 16 for Sunday's games.
All other Participants will be invited to play in a Separate RTT from the main event (for those concerned about ITC points this would mean earning points for BOTH events), with using the same missions.  Otherwise you are invited to play in 1 of our other game systems or another WH40k Event.
Match Scoring
Games will be scored on Battle Points with a Maximum of 33 points possible.
Each game will consist of 1 Primary Objective worth up to 32 Progressively Scored Battle Points, and 4 Tertiary Objectives worth up to 8 Progressively Scored Battle Points for a total maximum possible of 40 Battle Points a game. The winner of a game is the player who scores the most Battle Points in a game.
Win/Loss Record will be used, followed by Battle Points will be tracked in order to assist with pairings and tie breaking, AND will be used in your overall score.
Pairings
First round pairings will be randomly assigned, for each subsequent round we will use a Swiss Escalation format, Win/Loss Record, with Battle Points Scored for 1st Tie Breaker, then Strength of Schedule (SoS) for second Tie Breaker. This will help to ensure that players who continuously do well will be paired against each other in subsequent rounds leading to stronger competition throughout the event.
Hobbyist Scoring
Throughout the tournament judges will be coming around to rank peoples hobbyist score. Each player will get ranked independently by 2 different Floor Judges and our Special Guest Judge. These scores will then be averaged for the players final Hobbyist Score.  A general score of 10-50 is chosen, then a scale of bonus points can be chosen, making the max score of 60. This is to allow for maximum range of choice for our Paint judges and to give a clear understanding of where they see your army and how well to the next category your army is represented.
Hobbyist Scoring is used to Provide a Renaissance Man (Best Overall Combined Score, Battle+Hobby+Sportsmanship).