About The Renegade…
Genesis of a Grand Tournament
The Renegade Open Grand Tournament is a weekend of miniature wargaming for Warhammer 40K, Warmachine and Hordes, X-Wing, Star Wars: Armada, Malifaux and Infinity. It is held Nov. 18th – 20th,  2016 at the Fantasy Flight Games Center in Roseville, MN.
The Renegade Open's crew is a coalition of local hobby game store staff, tournament organizers, judges, table top enthusiasts and players. We are built from the community at the ground level and that is why The Renegade Open will be like nothing else you've participated in – it's the culmination of over a century of collective industry experience put to task.

Last year over $6,000 in prizes were given out with a staggering $1,200 in cash awards. This will be the event of the year for hobby wargaming in Minnesota. Bring your team, your club or go Renegade and simply compete for your own glory. 

The Renegade Open GT is a 1650 point two day tournament using the International Tournament Circuit (ITC) FAQ with missions and a format of our very own. The first three games will determine a championship bracket tournament on Sunday.  But don't worry! If you didn't make the cut, everyone is divided into pods. If you win your pod on Sunday, you have a chance to win prizes and glory of your very own!

We have added Warmachine to the mix now.  This skirmish based game is a great addition to our weekend.  A tournament will be held on Saturday and Sunday. Cash and additional prizes will be provided for this tournament as well!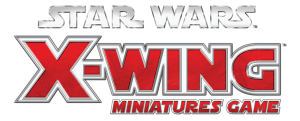 We will be running Star Wars X-Wing tournament, a yearly tradition, held every Friday.  Additional prizes will be given based on attendance. Up to 30 seats are available for this X-Wing tournament.  
Register now!
Event Vitals
Highlights
Did You Know?
Registering at one of our Pillar Support Locations can save you $5 on registration!
Universe Games 711 W. Lake Street #103 Minneapolis, Mn 55408 (Uptown Minneapolis)
Tower Games 4807 Nicollet Avenue Minneapolis, MN 55419 (South Minneapolis)
Dreamer's Games (3 locations)                                                                                                                                                                                 3015 Utah Ave South Saint Louis Park, MN 55426 (West Suburbs)
4701 Hiawatha Ave Minneapolis, MN 55406 (SW section of Minneapolis)                                                                                                 3128 West Hwy 13 Burnsville, MN 55337  (South of the River, formally Legion Games)
Fantasy Flight Event Center 1975 Oakcrest Avenue, Suite 10 Roseville, MN 55113 (Northern Suburbs)
Games Workshop Fountain place 12557 Castlemoor Drive Eden Prairie, MN 55344 (Southwest Suburbs)
The Source 2057 Snelling Ave North Roseville, MN 55113 (Northern Suburbs)